Goldendoodles are a cross between a Golden Retriever and a Standard Poodle
Golden Retrievers are loved by everyone because they make great family dogs, with calm, cheerful personalities. The Poodle is one of the smartest dog breeds on EARTH… and they do not shed, which makes them an overall great house dog. Standard Poodles are happy, friendly dogs that get along well with everyone, including children.
These qualities make both the Golden Retriever and Standard Poodle a wonderful choice for a family dog. The Goldendoodle, bred from these two excellent companion dogs, naturally makes an exceptional pet.
Goldendoodles are a very popular breed because they have wonderful temperaments, shed very little (if any), and are allergy friendly. They are also very smart, and are often used in the guide and service dog world for people with disabilities.
Goldendoodles truly become an addition to your family. They have a love for their owners that is truly one of a kind, and they love to please. Their sweet nature and willingness to please is amazing. Goldendoodles are very loyal and sweet in nature and are happiest when they are pleasing their masters. They truly make wonderful family pets and because they are allergy friendly, they do very well with families that have allergy issues.
Goldendoodles are smart and easy to train. If you're looking for an obedient, loyal dog, a Goldendoodle puppy is just right for you. With proper training there is no limit to what you can teach your doodle!
Goldendoodles are known for being very loving towards children, friendly with other dogs, and very easy with strangers. They are very interactive, social dogs and are at their happiest when they are with people. Because of their intelligence, eager to please personality, and love of learning, training goes easily.
Learn about the breed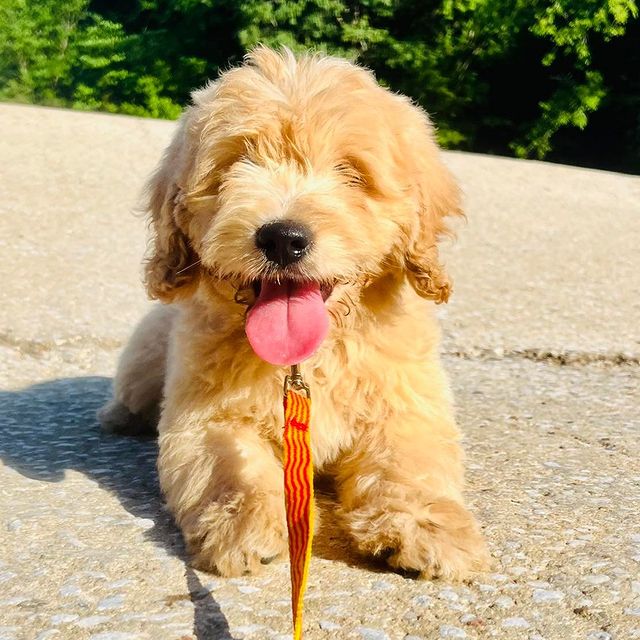 Temperaments & Personalities
Goldendoodles are gentile and affectionate dogs with an easy-going temperament. They are very loving and make great family companions.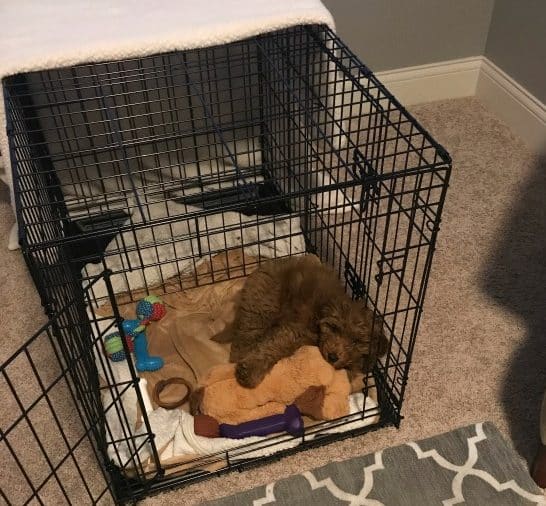 Crate Training Tips
Crate training your new puppy can be challenging, but with proper steps, it can go smoothly and easily.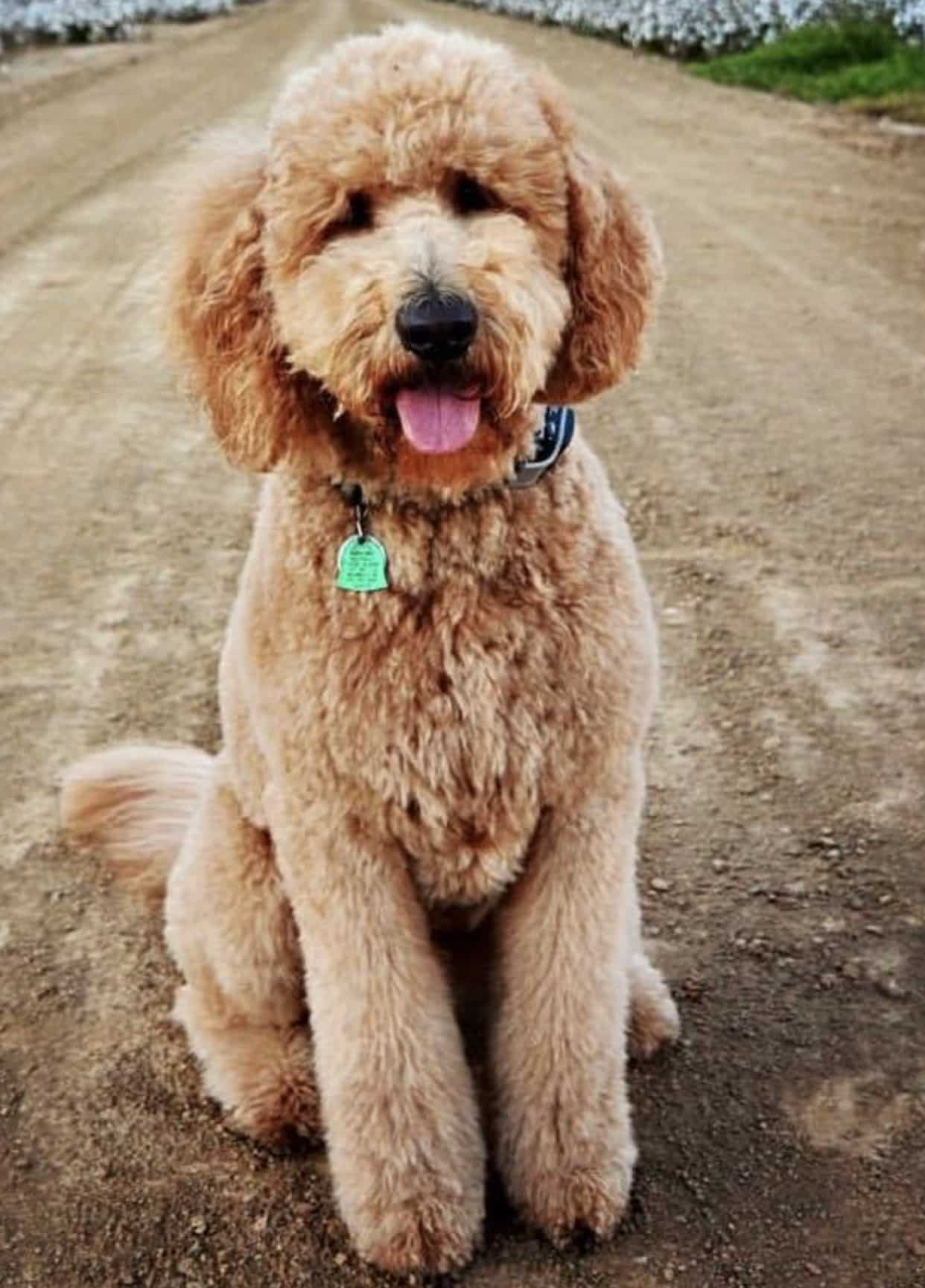 Grooming Tips
Doodles, like most dogs, do require grooming. Depending on how you prefer the cut will determine how often grooming is necessary.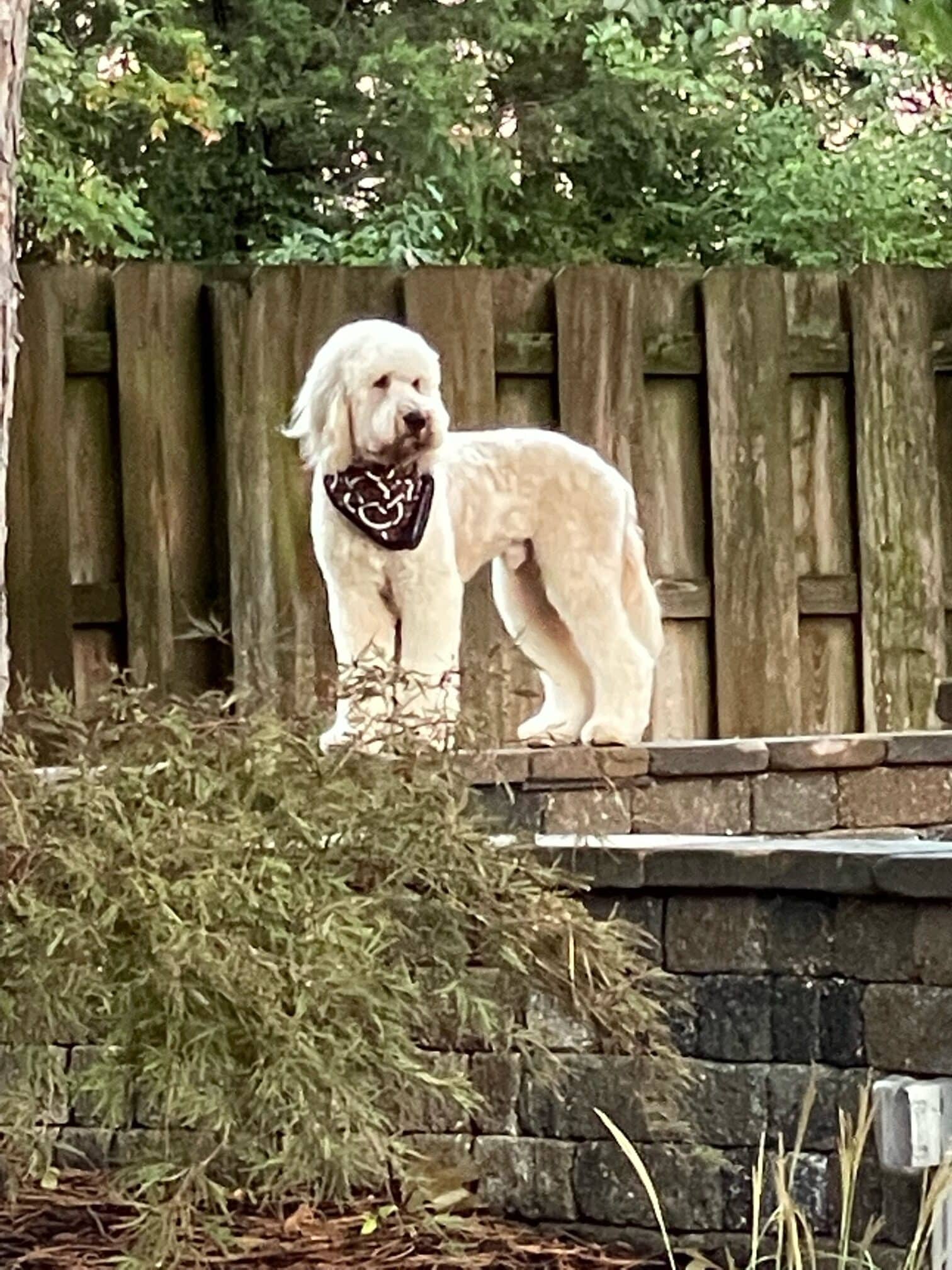 F1 Goldendoodles
Simply put, a first time cross 50% poodle and 50% golden retriever coat will be less curly and more wavy, giving them a teddy bear look.
Our Goldendoodle Puppies Come With a Excellent Two-Year Health Guarantee
Our Puppies come with a complete two-year health guarantee and a lifetime of support. We ensure that all our puppies come up to-date on all their shots and have been wormed on a regular schedule. They also get a complete vet check, before they ever leave our home. When purchasing a puppy from Platinum Goldies, you will receive a detailed shot record, health certificate, and our health guarantee.
Platinum Goldies goes the extra mile, to make sure that all our male and female parents are in top quality shape and have no genetic issues. We are a member and a recommended breeder at Goldendoodles.com
WHY DOODLES?
At Platinum Goldies, we work to produce Goldendoodles that exemplify these desirable qualities.
We have both American Golden Retrievers and English Cream Golden Retrievers. With our line of English Cream Goldendoodles, we produce the Teddy Bear Goldendoodles that are becoming so popular.
To speak with us about any of our upcoming litters, please call us at 501-514-1026.